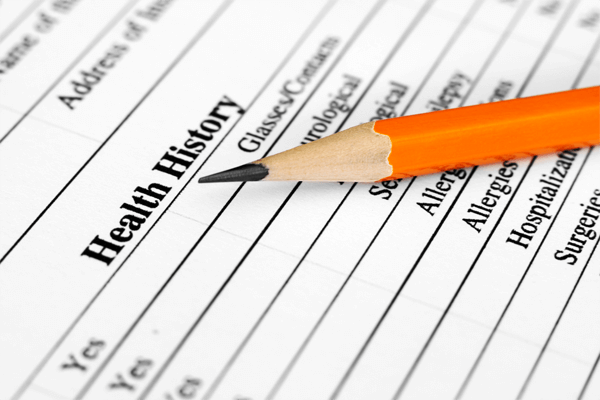 Our forms are now digital! In our efforts to be a paperless office, new patients, and patients due for their yearly medical update can now fill in and complete paperwork online. Fill out the form and click on the 'submit' button found on the bottom right to have the form securely sent to our office. We require a yearly medical update for patients in order to provide you with the best quality care.
If you need any help at all, contact our office at (856) 582-1000.
Please note: You can instead still complete forms online, print and bring them with you to your visit, or print blank forms if you prefer. Simply click the "Print Form" button found at the bottom to print out a blank form or print out any information already filled in
---
Pediatric New Patient with HIPAA
Pediatric Medical History Update
Medical Clearance (Please print and take to physician)
Medical Clearance Forms must be printed out and completed if and ONLY if the patient has any of the following conditions:
-recent stroke or heart attack
-recent chemotherapy or radiation treatment
-compromised immune system
-hip, knee, or shoulder replacement
-pregnancy
-patient takes blood thinners
-patient pre-medicates with antibiotics prior to dental treatment
Get The Care You Deserve!
Washington Township Dental Associates, PA would love to meet you and your family and provide you with the dental care you deserve! Our office is easily accessible to those living near Sewell to get the care they deserve.
Request An Appointment Online
Or call us today at: (856) 582-1000