Tooth decay is caused by acids which are produced by bacteria in the presence of sugar. To prevent decay these bacteria, sugar and acids must be periodically removed by way of brushing and flossing.
What is the best kind of toothbrush?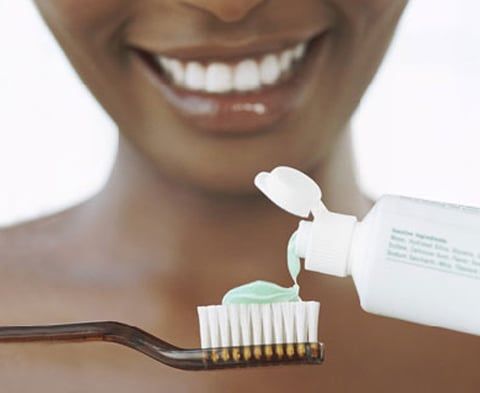 Generally speaking, a soft bristled toothbrush is best. Whether you use a manual toothbrush or an electric, anything harder than soft, is too hard. Stiff bristles may give you that clean feeling, but they can also abrade your teeth and cause gum recession.
How do I use dental floss?
Floss is cheap, so don't be stingy! Tear off about a forearm's length to start. Wrap one end around the middle finger of one hand to "anchor" it and pick up the other end about 4-6 inches away with the middle finger of the other hand. This allows you to manipulate the floss with your thumb and fore finger. As you soil a section of floss, "reel" in another 4-6 inches of clean floss with the anchor finger as you release the floss with the other finger.
Once you get the floss past the tooth contact, move the floss up and down, perpendicular to the tooth. Never shoe-shine the teeth in a back-and-forth motion! You will either notch your teeth or cut your gums, or both!
Dental checkups and cleanings
On top of good oral home care, seeing us twice a year for dental checkups is the best combination of oral hygiene care to ensure a healthy smile that will last forever. Our entire dental team have gone through specialized training and use special dental tools and equipment to help us detect and remove plaque and tartar from your teeth before it causes any dental issues such as cavities and gum disease. To learn more about what happens during a dental checkup, click here.
If you are in need of a dental checkup now or if it has been some time since you've last seen a dentist, we would love to see you in for a cleaning.
Call us at (856) 582-1000 or request an appointment here to get set-up to come in and see us.
How often should I get x-rays?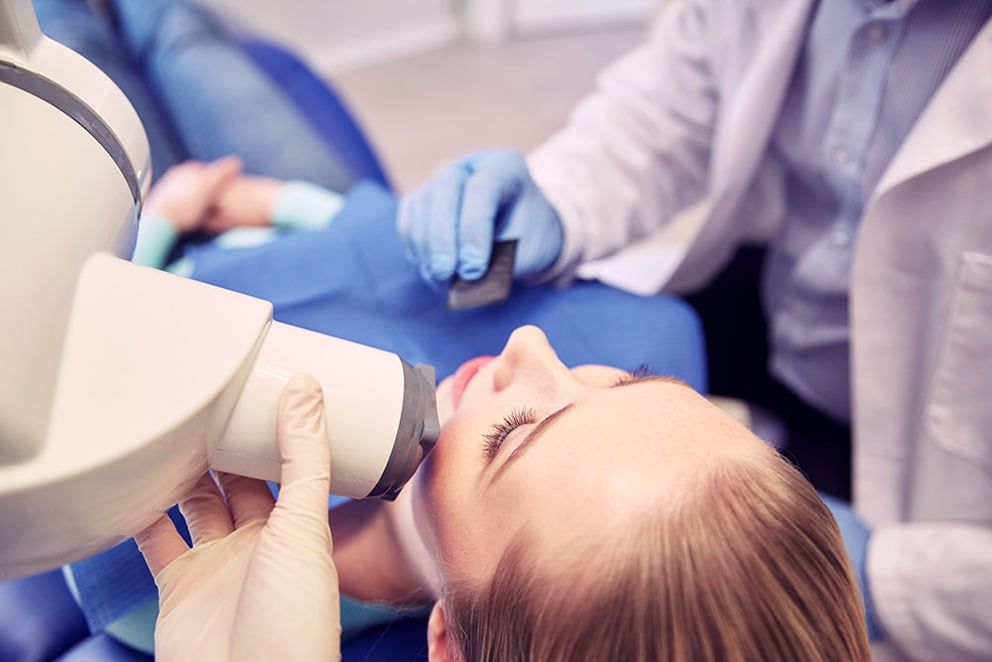 For most people, a complete radiographic survey should be done every 3 years and a "check up" or "recall" set every 6 to 12 months. A complete set of x-rays is estimated to expose you to the same amount of radiation you get on a flight from San Francisco to Seattle.
Doctors use x-rays as an aid in diagnosing problems. Without x-rays, "seeing" the problem will be difficult if not impossible.
The Internet is a treasure-trove of interesting and useful information on dental topics. Washington Township Dental Associates, PA is committed to educating our dental patients about all aspects of oral health. Therefore, we are providing the following collection of links to helpful and fascinating websites related to oral healthcare.
Get The Care You Deserve!
Washington Township Dental Associates, PA would love to meet you and your family and provide you with the dental care you deserve! Our office is easily accessible to those living near Sewell to get the care they deserve.
Request An Appointment Online
Or call us today at: (856) 582-1000